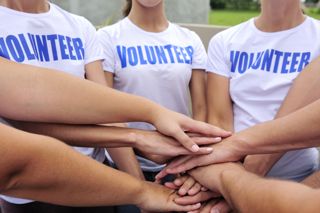 Have extra time on your hands? Want to gain experience in a non-profit work environment? Interested in making a difference to save and improve the lives of men and their loved one's that are affected with prostate cancer and other prostate conditions?
If you answered "YES" to any of the above, then Prostate Conditions Education Council (PCEC) is eager to talk to you! We need your help to SET the PACE toward a world free of prostate cancer.
We are looking for a variety of volunteers to help us weekly, monthly or just for special projects and events. You must have a good work ethic, be dependable and computer experience is preferred but not required for every project.
Getting Started
If you are interested in becoming a PCEC volunteer, the first step is to complete a Volunteer Application Form.
The next step is to call us at: 303.316.4685 or email us at This email address is being protected from spambots. You need JavaScript enabled to view it.. Mention that you want to add your name to our volunteer list and send us your application. That's it!
We Are In This Together!